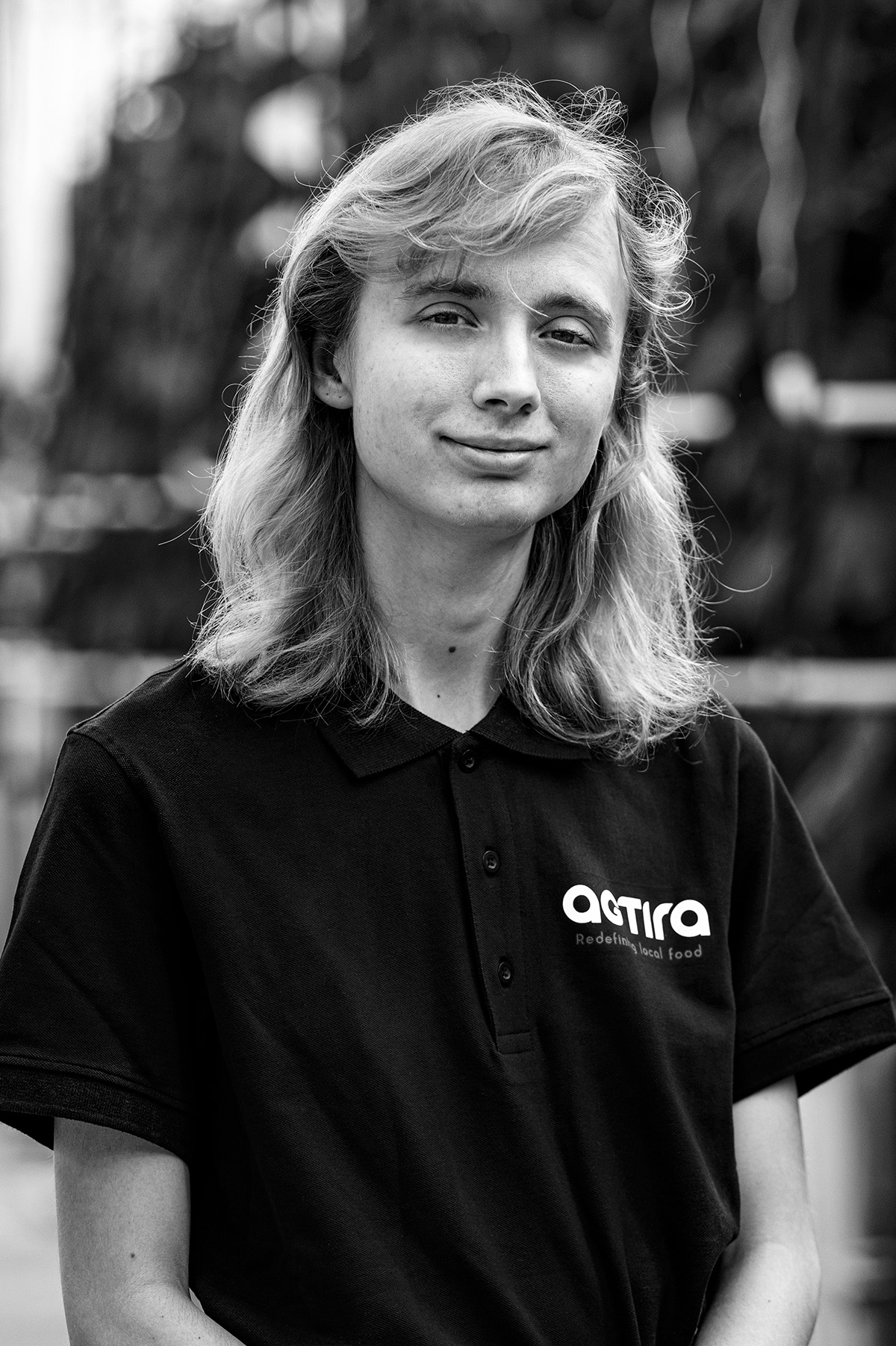 Sally Kanger
Our team
Sally Kanger M.Sc.
Sally Kanger is a horticulturist and expert in plant biology and one of the superheroes in the company's development team. Raised in Uppsala, Sally was educated at the Swedish University of Agricultural Sciences in Alnarp, and after graduating, spent a year working as a lab engineer for the Rural Economy and Agricultural Societies in Grästorp. In spring 2022, she joined Agtira, where one of her main duties will be testing out new cultivation methods and nutritional solutions in the laboratory.
Sally brings with her valuable expertise in glasshouse cultivation and will become another important piece in the Agtira jigsaw as the company pursues its long-term ambition of becoming a world leader in cultivation systems for vegetables and fish in urban environments.
"I'm thrilled to be joining the Agtira team. I am very interested in aquaponics and resource-efficient cultivation and am excited about opportunities such as scaling up the company's in-house developed business solutions," she concludes.