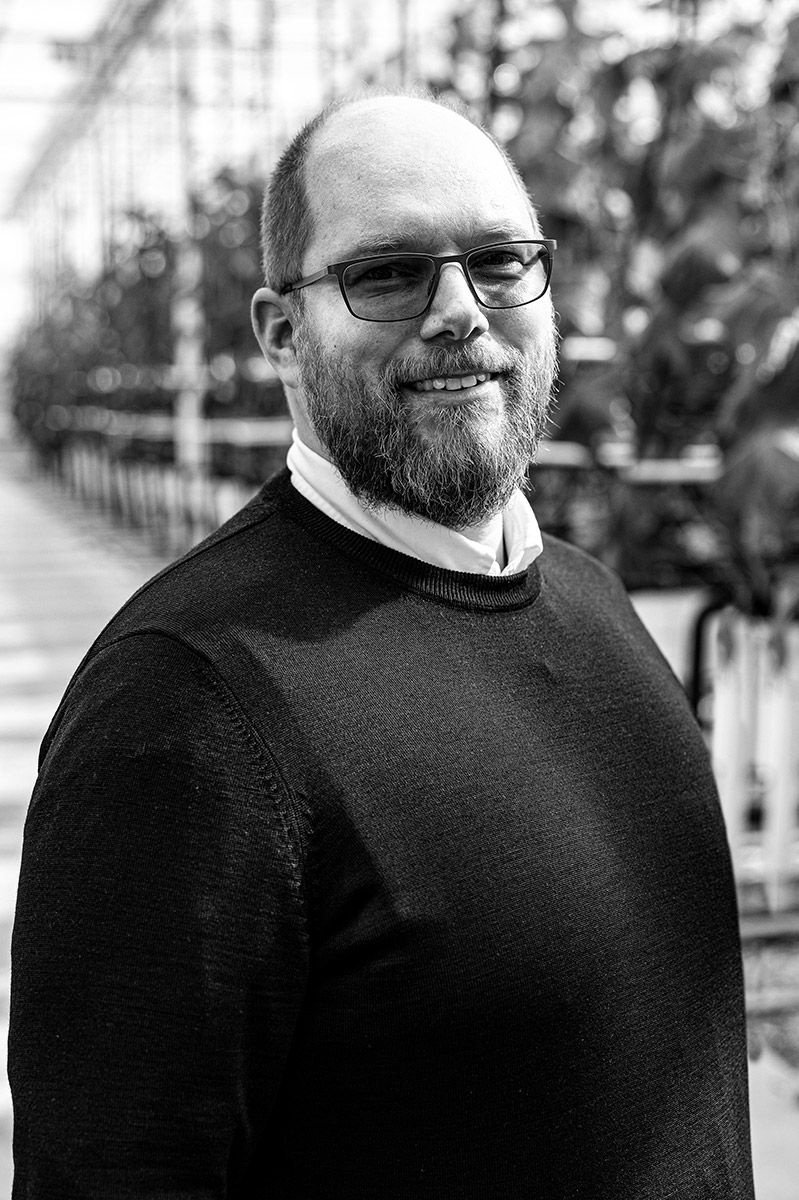 Daniel Juhlin
Our team
Daniel Juhlin
Daniel's Master degree of Science in Engineering Physics, combined with experience in the development department, in supplier quality and as a R&D Manager make him the perfect fit for the role of CTO here with us. Daniel is responsible for our research collaborations.
"We have been purchasing tomatoes from Agtira for several years and the kids eat them like candy. The tomatoes are gone before the food is on the table. Personally, I think it's a stroke of genius to utilise nutrients and to avoid generating unnecessary emissions into the natural environment. To be able to contribute to the production of good, locally grown food, with minimal transport and emissions. This is what is needed to change the way we manage the environment today and I really want to be part of this.
There is an incredible drive and commitment among everyone on the development team. We have different backgrounds and experiences, but everyone is interested in what the others are doing. This means that we have discussions and support one another regardless of our professional background. We have a relaxed and open workplace atmosphere, which means that whatever we are working on we can always bounce ideas off one another and share our thoughts. The breadth of what we represent makes us strong.