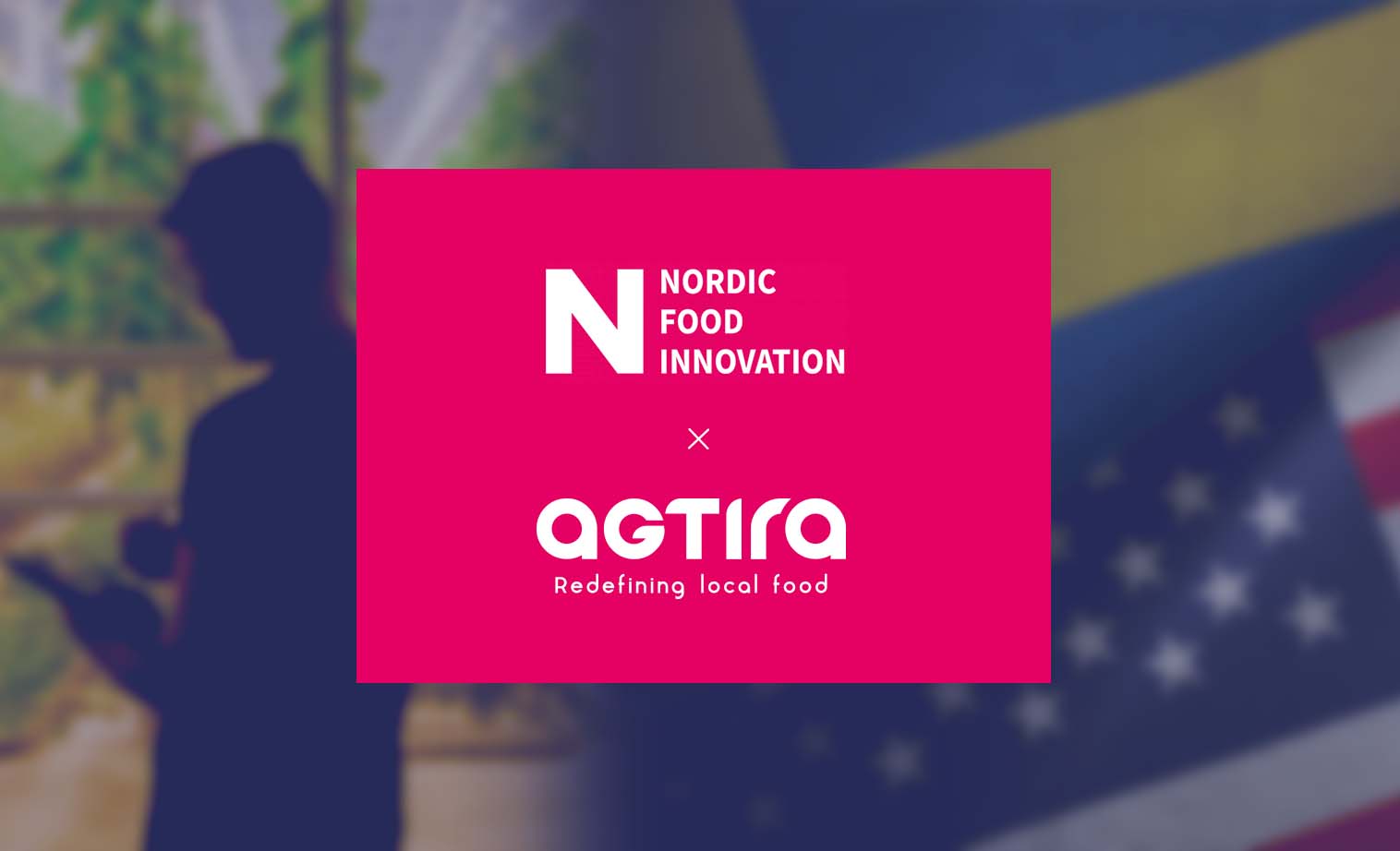 15 July, 2022
Agtira selected for the investor conference Nordic-US Food Summit in Silicon Valley as one of the most promising food-tech companies in the Nordic region
The food-tech company Agtira is one of the Nordic companies selected to participate in the Nordic-US Food Summit, which will be held in the USA in November.  "This is a very good acknowledgment of how Agtira is viewed. We are considered one of the most promising sustainability companies in the Nordic region within food-tech", comments Pontus Lamberg, COO at Agtira. He hopes that the event will lead to new contacts and new capital for Agtira's continued expansion. Among the members of the jury that selected Agtira is one of the founders of the Swedish Oatly, which has had its international breakthrough in the USA.
Nordic Food Innovation works to connect particularly interesting and innovative companies, in the sustainable Nordic food and agriculture industry, with a large network of US industry partners, investors and other stakeholders. The goal is, among other things, that these interconnections will enable these companies to establish themselves in the USA and other countries.
Particularly important is that the participants here will have the opportunity to meet potential financiers. Given Agtira's major expansion plans, a capital injection from investors in the USA could be an important injection, both for the expansion in Sweden and also for an establishment abroad.
"Presenting the company and meeting leading Silicon Valley investors, researchers and industry professionals at the University of Berkeley, in San Francisco, is a huge breakthrough for Agtira. Not only does it confirm that our business idea is right, it also shows that Sweden continues to be at the forefront of sustainability and food-tech," says Pontus Lamberg.
He is both pleased and proud that Agtira has been selected for this exclusive group of particularly interesting companies, which will now be showcased in the USA.
His pride and optimism are not diminished when he mentions companies that have been through the same thing before: Oatly, Melt&Marble, OatLaws, Ooble and Volta Greentech.
Björn Öste, one of the founders of Oatly, is now also involved in the Nordic-US Food Summit, and is one of those who was involved when Agtira was selected for this year's summit.
The interest in Agtira's sustainable cultivation is very high and it has not diminished since Agtira and the food group Greenfood recently signed an agreement to establish ten large peri-urban cultivations in Sweden over the next two years. Agtira's expansion plans require capital, which was one of the reasons why Agtira announced this spring that the company's shares will change trading venue from NGM Nordic SME to Nasdaq First North Growth Market, which is Nasdaq's European growth market. This transition is expected to take place by the end of 2022.
This list change is expected to increase and simplify access to institutional capital, which is considered important given the company's rapid expansion.
"The list change to Nasdaq, in combination with being admitted to the Nordic-US Food Summit, are important pieces of the puzzle in Agtira's expansion and show that the market believes in us. It is very exciting!" comments Christer Edblad,acting CEO at Agtira.
For more information, please contact:
Pontus Lamberg, COO Agtira
Phone: +46 70-415 00 47, e-mail: pontus.lamberg@agtira.com